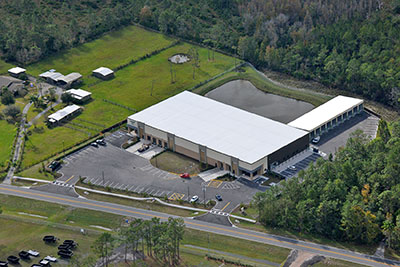 DogiPot
Orlando, FL
DogiPot's maker of pet waste stations built its new manufacturing and distribution center in Orlando, FL. The building is 42,000 square feet with offices, warehouse and storage spaces.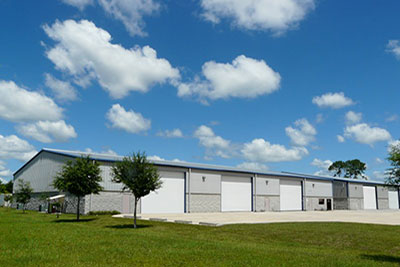 Mystic Power Boats
Deland, FL
​This 15,000-square-foot manufacturing and warehouse facility is home to Mystic Power Boats of Deland, FL. The building is a 100′ x 150′ clear span structure with an 18′ eave.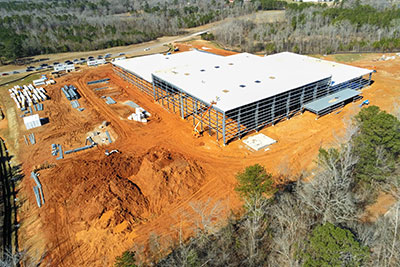 Shinhwa Group Auto Parts Manufacturing
Auburn, AL
Vulcan Steel Structures worked closely with the executives of a Korean auto parts manufacturing operation to design and produce this nearly 300,000-square-foot facility in Auburn, AL.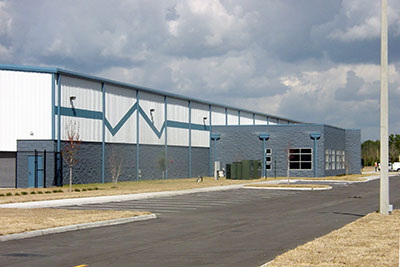 Concrete Reinforcements Inc.
Jacksonville, FL
Concrete Reinforcements Inc. produces and supplies welded wire products for structural concrete projects in this 127,200-square-foot manufacturing facility in Jacksonville, FL.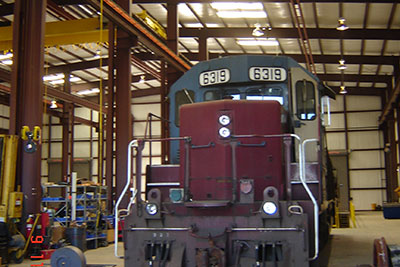 Progressive Rail
Patterson, GA
Located in Patterson, GA, the Progressive Rail crane building provides spaces for equipment and services to facilitate locomotive overhaul and reconditioning.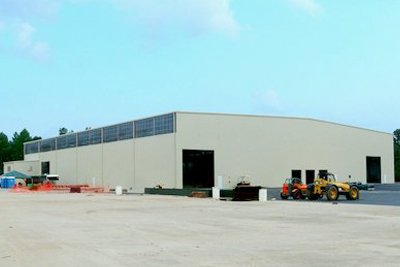 Caterpillar
LaGrange, GA
Located in LaGrange, GA, this 50,000-square-foot manufacturing plant for equipment manufacturer, Caterpillar, features 22 top-running cranes that range from having 2 to 25-ton capacity. It has a 38′ eave and a 24-gauge DL 324 standing seam roof.